high definition text to speech
Today, independent living empowers individual freedoms and choices while giving people managing a range of disabilities the support they need to live enriching lives. 
Supported independent living (SIL) is designed for those who may be facing particular lifestyle challenges and require a variety of resources or assistance to complete everyday activities like driving, getting exercise, preparing meals and other requirements. 
Modern beneficiaries of SIL arrangements generally enjoy 24/7 support in shared accommodation facilities or at home, which includes assistance in developing core life skills, enjoying recreational pastimes and activities, and accessing medical support. 
What can you expect from modern SIL programmes?
As a beneficiary of SIL, you can expect easy access to information and services that span medical care, support groups, vocational training and other facilities and resources.
Today, people managing physical or mental disabilities even receive assistance within their homes to perform individual activities while engaging in meaningful community events outside the home. 
SIL programmes also help them manage household staff, screen live-in caregivers, and coordinate their supported living services. 
Additionally, certain service providers even coordinate beneficiary programmes such as the National Disability Insurance Scheme (NDIS), which is Australia's first and premier national policy to support people with disabilities, to streamline financing for disability management plans.
Is NDIS funding applicable for supported independent living?
Today, one key aspect of managing a disability in Australia is coordinating with the NDIS to receive critical support.
Given how challenging disability management can be for people who require frequent medical attention or other forms of daily assistance, ensuring they have the resources they need to live enriching and meaningful lives can be a struggle for them and their loved ones. 
Today, this is the crucial point at which the NDIS intervenes to finance the support services of NDIS-supported independent living programmes.
This fund covers the cost of personal support on behalf of an individual or their family, giving them peace of mind and access to resources they need to lead healthy, happy and supported lifestyles. 
Who qualifies for NDIS-supported independent living?
NDIS funding covers people who are experiencing intellectual, physical, sensory, cognitive and psychological disabilities. 
To qualify for the fund, patients have to meet the criteria set by the NDIS. 
All Australians are entitled to NDIS funding if they, their child or a loved one is born with or acquire a permanent and significant disability. All those who live in Australia refer to people who possess Australian residency or have permanent or special visas.
In addition to these, the eligibility criteria also include individuals who:
Are between the ages of 7-65 years

Require the support of another person to manage their disabilities

Require special equipment for independent living
The NDIS also takes into consideration each participant's goals for independent living. 
These include personal preferences when it comes to home and living arrangements, daily task requirements, the necessity of person-to-person support, and the current support services each person is receiving. 
What is a supported independent living assessment?
The overarching goal of SIL programmes is to ensure that lifestyle choices and individual freedoms are met with the right resources. To do so, the independent living assessment reviews the current living arrangements and future needs of those under the care of NDIS-funded SIL arrangements.
The assessment aims to identify individual requirements and the types of support needed to manage and improve personal living standards. 
Those who still live with their parents, live in a shared residence with other NDIS participants, live alone or want to move into more independent and age-appropriate accommodations are all eligible for the SIL assessment. 
In addition to reviewing existing support and resources, the assessors also communicate with each individual's family and existing support programmes and collect the relevant data to create the best support plans. 
Supported independent living is a crucial form of support for people managing disabilities
Each and every one of us needs to meet various physical, emotional and financial needs to ensure a satisfactory quality of life and enjoy meaningful opportunities to engage with our communities.
For people with disabilities, NDIS-supported independent living arrangements aim to achieve these outcomes and help disabled individuals and their families ensure they have what they need to achieve personal goals and ambitions.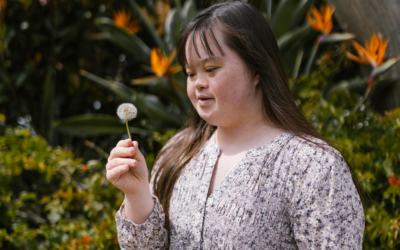 There are many emotional, social, and behavioural challenges involved when looking after a person with autism. Despite the difficulties they face, most individuals with autism want to be as independent as possible and achieve their goals. Like anyone, individuals with...