iSpeech
Peer support allows people with similar experiences across mental and physical disabilities to come together to seek support for shared experiences and work towards personal lifestyle goals that enrich their quality of life. 
For support workers, their duty is to provide emotional, social and practical help to people who may be dealing with certain mental health conditions. Given that each individual generally requires something different, they funnel their experience and empathy in a variety of ways to give them the care they need; whether through one-on-one sessions or community activities. 
What makes a peer support programme important is that it provides a level of empathy and acceptance that people managing disabilities may not find anywhere else.
Particularly when it comes to mental health awareness, a peer network can act as a crucial medium to provide knowledge on treatment and other best practices, helping people manage their mental health needs more meaningfully.  
Given the increased mental health challenges attributed to the spread of COVID-19, the need for peer groups and peer support workers, today, is greater than ever.
Why is peer support important?  
Creating a safe space where people can accept their reality and meet their needs is crucial. 
Despite the advances we've achieved as a society today, we lag in certain crucial areas, and one of those include the stigma surrounding mental health and the isolation individuals with various conditions still experience. 
A peer support group often acts as a bridge to the kind of nurturing environment we need to create. 
How do these networks support people with mental disabilities?
Mental disabilities are rarely, if ever, perceived the same way physical disabilities are. 
So when someone experiences debilitating mental health challenges, including substance addiction, it's common to feel alone or ashamed to ask for help. 
When you build a safe space with supportive peers—those who know what it's like to experience mental health challenges and undergo the lifestyle changes they require—people don't feel like they're alone and know that it's okay to struggle with certain parts of their lives.
By eliminating this sense of isolation, it's not just possible to help people improve their quality of life and get them the care and companionship they need but potentially prevent serious issues we're facing today, like suicide.
Are peer support programmes effective?
Peer support for mental health is a highly useful disability management strategy for several reasons.
Connecting with people who share the same experiences can be inspiring for people who struggle with their conditions. It helps them understand that they're not alone and that it's possible to build a healthier, more fulfilling life with discipline and support.  
It also encourages them to reach out to people with similar experiences and voice their needs, concerns and worries and find solutions that work for them. 
To the disability community as a whole, a peer support programme can act as a way to build meaningful relationships through a shared identity, mutual understanding and shared experiences. 
As a collective, it's not just easier to dismantle outdated notions surrounding mental health but also engage in society as a collective with a shared mission and values.
From a more practical standpoint, these shared experiences also allow people with disabilities to access information, advice and strategies for treatment and long-term disability management.
Peer support programmes are powerful tools to eliminate isolation for people managing mental disabilities
As human beings, we all deserve to enjoy connections and support that enriches our lives. For people with certain mental health conditions, however, this can seem out of reach in the absence of a supportive peer network.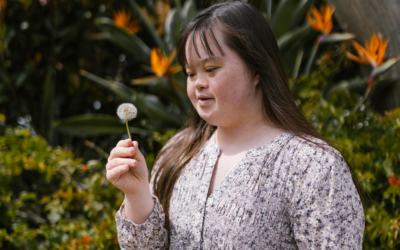 There are many emotional, social, and behavioural challenges involved when looking after a person with autism. Despite the difficulties they face, most individuals with autism want to be as independent as possible and achieve their goals. Like anyone, individuals with...
read more