iSpeech
In Australia, there are an estimated 4.4 million people living with disabilities; this works out to around one in six Australians. Today, nearly 24% of these individuals live by themselves and face certain difficulties in going about their day and leading a supported and enriching life. 
Fortunately, individuals with disabilities are now offered housing solutions and support to meet their unique requirements. These solutions are Specialist Disability Accommodation (SDA) and Support Independent Living (SIL).
Both of these solutions are funded by the NDIS and while they are both designed to help people with disabilities live comfortably, they take different approaches to achieve this objective.
Let's take a look at how specialist disability accommodation and supported independent living differ so that you can decide which is best for you or the person you're taking care of.
Supported Independent Living
SIL involves providing disabled individuals support in carrying out certain day-to-day tasks. 
Under these arrangements, support workers assist with tasks such as cooking, personal care, cleaning and shopping for personal items and groceries.
SIL funding has three levels:
Lower needs

: Supervision of an individual's living arrangements but not always 24/7.

Standard needs:

Participants are provided 24/7 support and supervision for most of their daily tasks.

Complex needs:

This is provided to individuals who require active and complex assistance on a daily basis.
SIL, however, does not cover everything; you'll still need to pay for rent, transport, utilities and day-to-day living expenses, such as food. 
This type of arrangement is generally a good choice if you already have a home, are living on rent or are sharing accommodation with someone else.
The main goal, here, is to support you, or the person you're taking care of, to learn how to live as independently as possible and learn valuable life skills that can make day-to-day life easier. 
Ultimately, SIL can empower disabled individuals and give them the confidence and skills they need to live the life they want without being bound to the rules of care homes and institutions.
Specialist Disability Accommodation
SDA is housing designed for individuals with disabilities that cause extreme functional impairment. For example, if your disability affects your mobility significantly, SDA will make sure that the living space is designed to accommodate your disability and make your daily household activities easier.
SDA homes may come in the form of apartments or freestanding houses and they can include various modifications such as wider doors, easy-to-access cupboards and assistive technology, like stair assistance devices for wheelchair users.
Unlike SIL, SDA does not fund support services; instead, it funds accommodation that includes specific types of support, like those mentioned above, built into them.
Participants may choose to live in these spaces by themselves or with others, depending on their unique requirements, and they can choose the housing solutions that suit their circumstances the best. 
While SDA funding will handle the maintenance of the accommodation, you'll still need to pay for rent, personal expenses and utilities. NDIS funding for SDA is only given to a small percentage of individuals who have high support needs and meet specific criteria.
Specialist Disability Accommodation or Supported Independent Living: Which should you choose?
Both SIL and SDA can make independent living more accessible for people with disabilities. Which solution you choose, however, will depend on how much support you need.
Based on your circumstances or that of the person in your care, both SDA and SIL may be accessible at the same time, but they will be funded separately by the NDIS. 
Separate funding may be very beneficial given that it allows you to change your support services without having to move out of the SDA-funded accommodation. If you do decide to move, however, you will need to re-apply for SDA funding. 
Even today, the needs of disabled individuals are not fully understood and standard housing is still designed with able-bodied people in mind.
With the right support services and adaptive accommodation, however, people with disabilities will find it easier to live more empowered and enriching lives.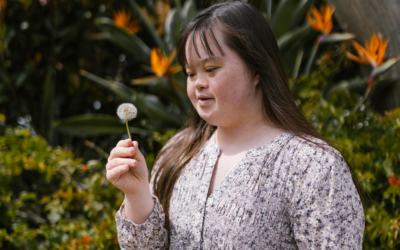 There are many emotional, social, and behavioural challenges involved when looking after a person with autism. Despite the difficulties they face, most individuals with autism want to be as independent as possible and achieve their goals. Like anyone, individuals with...
read more