Convert Text to Speech
Staying active is an important part of life, not just to stay healthy but because for many people, it's also a meaningful community activity.
Today, various adaptive activities are supporting people with physical disabilities and helping them reap the benefits of these exercises and programmes. In doing so, Australia has come a long way in helping this community enjoy a more active, enriching and engaged life; one that's part of the fabric of our society. 
To build greater connections between each other and stay active and fit, here are a few of the best physical activities for people with disabilities today. 
Aquatic therapy
As the name suggests, aquatic therapy involves different kinds of water-based exercises that help individuals with physical disabilities strengthen their muscles, reduce physical pain, and improve balance and flexibility.
Given that the exercises take place in the water, individuals are supported by the buoyancy of the water, allowing their limbs to feel free and make movements that may prove more difficult in normal conditions.
Facilities that host aqua therapy sessions have special harnesses that help each person enter and support themselves in the water. With this support and under the supervision of a caregiver, it's easy to practise strokes and learn to float or breathing techniques.
Aside from being good for your muscles, aquatic therapy can also elicit a sense of relaxation and alleviate stress!
Adaptive surfing
For people who love a sense of adventure and are determined to live life to the fullest, adaptive surfing is a heart-pumping sport they may enjoy. 
Adaptive surfing works the same way as regular surfing, only here, the surfboard you use is modified to accommodate certain physical disabilities.
Adaptive surfing can be done anywhere where there are waves; lakes, the ocean, or even wave pools. Depending on the nature of each individual's disability, they can ride their surfboard in a kneeling, seated, standing position, or on their stomach.
What's more, there are adaptive surfing tournaments that support this community and reward them for their hard work!
Hand cycling
Originally developed back in the 1980s as a new form of human-powered transportation, handcycles quickly opened new avenues for people with disabilities.
Handcycles are three-wheeled vehicles that are powered by pedals the rider pushes by hand. These cycles help people with disabilities such as paraplegia or amputees experience the joys of riding bikes their own way, and there are several kinds of handcycles available, each made to suit the needs of the rider:
Cross-training handcycles

Off-road handcycles

Upright handcycles

Recumbent handcycles
Today, hand cycling is another one of the best activities for people with disabilities to improve their upper body strength and improve their cardiovascular health. Just like adaptive surfing, hand cycling is also a competitive sport.
Adaptive fishing 
Fishing is an age-old pastime enjoyed by people around the world. So much so, in fact, that today, there are special services that allow people with disabilities to experience the joys of fishing.
Here, individuals use specially designed fishing rods that are easy for them to hold, with some of these rods motorised to reel in the catch. 
Aside from specialised fishing equipment, adaptive fishing services plan fishing excursions and use boats that are designed to accommodate wheelchair users and amputees.
For anyone considering it, adaptive fishing is great for people who want to relax and enjoy the great outdoors and meet and connect with other people managing their own disabilities.
There are plenty of activities for people with disabilities to choose from
The activities we've listed here are only the tip of the iceberg; today, there's so much more you, or the person under your care, can do to live life to the fullest while managing a disability.
Get in touch with disability support service providers or find out more about disability programmes to discover a whole new world of activities for individuals with disabilities.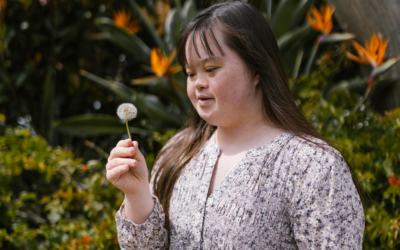 There are many emotional, social, and behavioural challenges involved when looking after a person with autism. Despite the difficulties they face, most individuals with autism want to be as independent as possible and achieve their goals. Like anyone, individuals with...
read more