https://www.ispeech.org
When you're part of a community, you don't want to be a passive participant—you want to be included and engage in every part of the world around you and connect meaningfully with various people. 
For around 18% of Australia's population, however, something as simple as this can be a luxury given their disabilities. 
Despite the facilities and support available today, physical and mental disabilities can still make it challenging for disabled individuals to fully experience what their community has to offer, making community inclusion for people with disabilities a critical need. 
Given that community inclusion is a very broad concept, we want to peel back the layers and help you get a better understanding of why it's so important and what role we play in achieving this reality. 
What is community inclusion?
Inclusion is not the same as integration. 
While integration does aim to help individuals with disabilities fit into society, it has more to do with formulating special programmes for this community and improving their quality of life; for example, it includes organising special classes for children with mental disabilities or making venues wheelchair-accessible.
Community inclusion, on the other hand, means giving individuals the opportunity to contribute to their community while being valued for their uniqueness and their abilities. 
Regardless of their circumstances, it focuses on allowing them to participate in every aspect of communities the same way people without disabilities would.
Community inclusion focuses on many areas including:
Education

Employment

Housing

Recreation

Civic engagement
An example of how community inclusion works is companies adopting policies to hire more individuals with physical disabilities and valuing their skills and experience. 
Why is community inclusion for people with disabilities so important?
Like we mentioned earlier, community inclusion isn't just about greater accessibility or feel-good initiatives but about helping people with disabilities experience most aspects of normal life with the support they need. 
While there are ways to help people with disabilities feel more at home in their community, we need to consider the emotional aspect of doing so. 
Individuals with disabilities may want to expand their immediate circle of loved ones and caregivers; they may look forward to interacting with the diverse communities of people around them and experiencing more opportunities that come their way. 
Community inclusion supports this and gives disabled people the opportunity to learn new skills and contribute to society in unique and meaningful ways, like taking part in peer support groups and spreading awareness on the rights of this community.
So, how can communities become more inclusive?
Address them the right way
The first step to helping individuals with disabilities feel included in a community is to avoid defining them by their conditions. This simply means talking to them and addressing them the way you would a person without disabilities, and avoid using terms like "blind", "deaf" or "paraplegic" to describe them.
If you have to reference their conditions, avoid using terms like "physically challenged" or "differently-abled" as well, given that certain individuals may find these terms to be patronising. Just say "disability'.
Include people with disabilities in mainstream media
Most of the people we see in mainstream media are people without noticeable disabilities. 
Giving people with disabilities the opportunity to host shows, play certain roles in TV shows and feature in non-disability-related advertisements can empower them more impactfully. 
Make individuals with disabilities a part of the solution
People with disabilities have valuable experiences and knowledge that can contribute to helping communities become more inclusive. 
Having individuals with disabilities share these insights can help us understand the needs of these individuals more empathetically and formulate policies and programmes that address real needs instead of simply fulfilling tokenistic requirements.
There's space for everyone in a more inclusive community
In a community, there's a role that everyone plays and an inherent value they bring to the table. 
Regardless of the disability you or the person under your care is experiencing, you are still a valuable member of the society around you. 
In Australia and many other parts of the world today, there is a better understanding of the needs of people with disabilities, and this is encouraging. To learn more about community inclusion for people with disabilities, find out more about NDIS-supported disability support services in your area.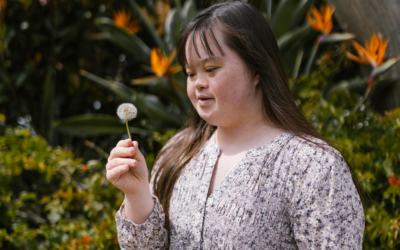 There are many emotional, social, and behavioural challenges involved when looking after a person with autism. Despite the difficulties they face, most individuals with autism want to be as independent as possible and achieve their goals. Like anyone, individuals with...
read more