Powered by iSpeech
Today, individuals with disabilities have facilities available to them that can help them live as independently as possible. Despite this, they may still feel isolated and misunderstood if they don't have someone with similar experiences they can reach out to.
Fortunately, disability support services in Australia understand how important it is for people with disabilities to find support and comfort in others, which has led to the development of group peer support services.
These services aim to bring people with disabilities together and allow them to share their experiences, with the hope of helping others facing similar challenges.
Here are some of the many benefits you, or a person you care for, can experience when you apply for group peer support services.
You get to meet people with similar needs and experiences
Many adults with disabilities experience loneliness and isolation even when they're being cared for by their loved ones. This occurs when they don't know anyone else who understands fully what their experience is like.
Peer support services remedy this by bringing together individuals who have similar disabilities—giving them the opportunity to meet other people who understand exactly what their difficulties are. 
Being part of a peer support group gives you an outlet to share your feelings with your new peers, and find solidarity among others who have experienced and are experiencing what you may be going through.
Lack of resources and opportunities means that individuals with disabilities rarely have access to adequate social support. These peer groups allow you to meet people who have similar interests with whom you can converse and develop meaningful relationships.
You gain valuable information 
When you join a group peer support service, you can get helpful information from your peers about how to manage your condition, how to deal with certain challenges, the services available to you, and the NDIS.
While you can receive this information from a doctor, caregiver or therapist, a person in similar circumstances to your own can give you insight into what worked for them and how—alongside more personalised information that will prove useful. 
With the help of your peers, you can identify the aspects of your life where your disability may prove to be especially challenging and develop strategies that can help you overcome these obstacles and make your daily life easier.
You won't face any judgement
Peer support services give you a safe environment where you can not only share your experiences and talk about your challenges, but do so in the company of others who already have some understanding of what it may be like for you.
Sometimes you, or the person you care for, may find it difficult to communicate with people who don't share the same experiences as you. Your peers, on the other hand, have gone through similar challenges and situations as you and they can relate to your circumstances, this means you can communicate your feelings without having to overexplain or analyse how you feel. 
Peer support groups allow you to talk about sensitive issues related to your disability in an understanding environment, and receive valuable advice to help you overcome hurdles.
You can discover your strengths
In a peer support group, you may meet people who have achieved the goals they've aspired to, like landing the job they've always wanted or travelling across the globe. 
By communicating with individuals like these, you can understand your strengths and get a glimpse of what your future could look like. 
Their stories and experiences may also help encourage and inspire you to set higher goals for yourself, and rethink how you want your future to be.
You can support others
Just like your peers support you, you can extend your support to others too. When you share your experiences, you may be helping them overcome their own challenges and offer them a sense of belonging and understanding.
This experience you gain from being in a peer group may be especially useful when you want to lend a helping hand to a loved one with a disability.
Group peer support services: A way to help each other out
While society still has ways to go before support services are accessible, available, and affordable for people with disabilities and the challenges they face, peer support services are a major step forward in enriching the lives of individuals with disabilities.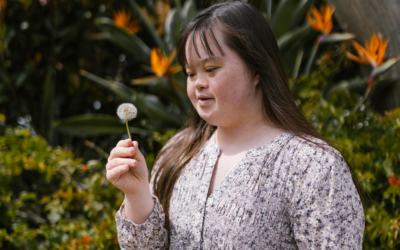 There are many emotional, social, and behavioural challenges involved when looking after a person with autism. Despite the difficulties they face, most individuals with autism want to be as independent as possible and achieve their goals. Like anyone, individuals with...
read more