iSpeech.org
In the past, sports and recreational activities would have been seen as activities geared towards people without physical or intellectual impairments, but disability sports and recreation have brought down barriers and made these activities more accessible to people with disabilities.
Since the very first Paralympic Games back in 1960, there have been new opportunities for people with disabilities to not just engage in physical activity but excel in the sport of their choice and display their talents in an international arena. 
Accessible sport and recreation for people with disabilities are powerful tools that influence change in society and alter perceptions about what people with disabilities are capable of.
Even if it is just for fun, engaging in physical activity is healthy for everyone, and people with disabilities are no different. 
Today, individuals living with disabilities can enjoy a variety of recreational activities, from daily workouts to activities that promote wellbeing like Tai Chi.
If you or someone under your care wants to take part in these activities someday, here's a deeper look at the importance of these accessible activities for people with disabilities.
Common disability sports for people with disabilities
Some of the most popular sports available for people with disabilities include:
Today, adaptive surfing has made it possible for people with physical impairments to enjoy surfing like anyone else.
Adaptive surfing uses special boards that are modified to suit the surfer's disability, and there are even competitions people with disabilities can participate in.
This is an adaptive form of basketball geared towards individuals with disabilities such as cerebral palsy, spina bifida, and paraplegia. 
It has many of the same rules as traditional basketball and takes place in the same kind of court. Some rules, however, are tweaked to take the wheelchairs into consideration.
Wheelchair basketball can help people with disabilities improve their upper body strength and teach them how to coordinate and work within a team.
Just like regular competitive swimming, adaptive swimming for people with disabilities can involve swimming varying distances and practising different strokes. Adaptive swimming does not usually require any special modifications.
Aside from being a sport, adaptive swimming can have a therapeutic effect and can help individuals with disabilities improve their flexibility, muscle tone, strength, and endurance.
Golf can be played in a seated position, so this makes it a good sport for individuals who are wheelchair-bound. In some cases, you may be provided with an adapted golf cart that can help keep your body steady while you play.
How does it work?
For some competitive sports, the rules may not need to change in order to accommodate people with disabilities, but this depends on what their condition is and how it may affect their performance in the sport. 
An example of a sport that does not need to be adapted is archery. Due to the nature of the activity, a person with a disability may compete in archery along with people without disabilities.
When playing competitively, athletes with disabilities will be given a sports class based on their disability and how the disability may affect their overall performance. The athletes are classified according to their impairments to ensure that they'll all be on the same level when they compete.
By pairing individuals with disabilities with others living with the same conditions, sports can be made much fairer and the athlete's success can be based on their training, skill, and sporting prowess, just like traditional sports.
When sporting events are made more equitable, it encourages more people with disabilities to take part in these events, and it raises awareness of what these individuals are capable of. 
These accessible sporting events can also open up new avenues for people with disabilities to compete on the same grounds as people without disabilities.
Benefits of disability sports and recreation
Accessible disability sports and recreation can improve the lives of people with disabilities in the following ways:
Boost confidence and encourage goal setting
Sports and recreational activities focus on setting goals, working towards them, and eventually accomplishing them. 
Many individuals with disabilities often miss out on certain activities because of their condition, and some of them may struggle with deciding what they want to do in the future—this is especially true for children with disabilities.
Sports and recreation activities can give people with disabilities the opportunity to challenge themselves and compete with their peers towards reaching a competitive goal. 
For young people with disabilities, learning to set goals can help give them a boost of confidence, which will be useful when they're working towards future goals outside of sports.
Teach teamwork and develop leadership skills
Many individuals with disabilities have little to no interaction with people other than their close family or their carers.
Sports and recreational activities can bring people from all walks of life together, with or without a disability. It allows people with disabilities to meet other people who share the same love for a particular sport.
When taking part in sports and recreational activities for people with disabilities, they can learn how to work with others, discover common ground, and form long-lasting friendships.  
You or the person under your care can also pick up good leadership skills after working in a team. You start to understand the abilities of others in your team as well as the limitations their conditions have set for them—this will help you or the person under your care determine the most effective way to use the strengths of the team, and maybe even discover new strengths of your own. 
Developing a leader's mindset can also help you or the person under your care tackle day-to-day challenges in the workplace or in social situations.
Sports and recreational activities can change lives
The adaptation of sports for people with disabilities has opened new opportunities for individuals who were previously marginalised due to their conditions. It serves as encouragement to overcome obstacles and discover their true potential.
By working closely with a disability support service, you or the person under your care can discover sports and recreational activities that are best suited for you.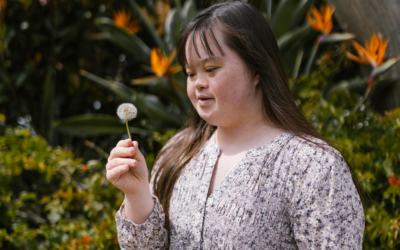 There are many emotional, social, and behavioural challenges involved when looking after a person with autism. Despite the difficulties they face, most individuals with autism want to be as independent as possible and achieve their goals. Like anyone, individuals with...
read more