TTS
Disability support services perform a vital requirement in communities around the world. Here, in Australia, they have given many individuals with disabilities a sense of empowerment and the ability to live their lives with some degree of independence.
If you are applying for disability support services, you may want to receive funding and support from the National Disability Insurance Scheme (NDIS). When you or the person under your care becomes a participant, you will need to create an NDIS plan.
Your NDIS plan outlines your goals and the support you'll need to achieve them. When you create your NDIS plan for the first time and explore your support options, you or the person under your care may need some assistance understanding the many aspects of your plan.
This is where support coordinators perform a critical role.
The coordinator's goal is to help you with all the aspects of your plan and support you with achieving your individual goals. With the help of a coordinator, you can make the best of your NDIS plan and be on your way towards living a more fulfilling and independent life.
Let's dive a little deeper into how you can acquire help from these coordinators and how they can assist you with your plan.
How to get the support of a coordinator
Support coordination is offered to you when you receive funding. The NDIS will reach out to see if you or the person under your care would like to nominate a support coordinator. 
If you don't have anyone particular in mind, you will be given a list of coordinators in your area. The coordinator will be contacted and, if they're available, they can start working with you.
There are two kinds of coordinators that you can work with; registered and unregistered coordinators. To find coordinators in your area, you can use the Provider Finder tool (This link takes you to the Provider Finder tool on the NDIS website), which can help you search for registered support coordination providers.
The list of support coordination providers on the NDIS website is updated regularly, so you can be sure that information on providers is as recent as possible.
Understanding support coordination
Before going into what exactly a coordinator does, we need to understand what support coordination is. 
It is a capacity-building support that helps you or the person under your care understand and better utilise your NDIS plan to achieve your goals, find the right support providers, and build your skills and confidence when using and coordinating your support options.
There are three levels of support coordination:
Support connection 
This is a short-term type of support coordination that can help participants find and connect with their ideal disability support service providers. 
Support coordination
This support is designed to help participants build the skills needed to understand, implement, and put their plan into action. 
Specialist support coordination
This is for individuals who have more complex needs, and is offered to people who may have limited access to support.
Based on the level of support required, the coordinator's role will vary. These individuals have the skills needed to help with relationship building, managing crises and issues, on top of their comprehensive understanding of the NDIS.
What does a support coordinator do?
Your coordinator may help you or the person under your care in the following ways:
They help you understand your plan
As mentioned earlier, if you or the person under your care is not quite familiar with the NDIS and the different aspects of your plan, you may not be able to make the most of your plan.
Your coordinator, on the other hand, has in-depth knowledge and experience with the NDIS and the support options available.
How support coordinators help is by taking the time to understand your unique needs and give you the appropriate recommendations to ensure that you or the person under your care has a good understanding of how these supports will affect you.
They have connections
Finding the right support service providers may feel like a complex undertaking, but the support you receive in return for your efforts in the long term makes this step well worth the time. 
Coordinators have knowledge of different disability support service providers and they can make recommendations based on their personal experiences to help you decide which provider is best suited for your needs. 
They also have connections with these service providers, which can make it easier to get in touch with the service provider of your choice.
They give you choices
The coordinator will show you or the person under your care all the relevant support options available. By doing this, they make you more aware of what is available to you, and you'll have more control over what you choose.
Your coordinator will also give you recommendations on what kinds of support is best suited for your unique circumstances, making the decision-making process easier.
They can help resolve crises
Sometimes, problems arise with your disability support providers, and when this happens, your coordinator can step in and help you resolve these issues by acting as a mediator if needed.
If they feel that the disability support provider is not fit for you or the person under your care, they can end the relationship with the provider.
They can help you refine your plan
After you've become comfortable with your plan, the coordinator will work with you or the person under your care to look back on your experience and help you make any adjustments to ensure that your plan adapts to your goals over time.
Support coordinators can help you become more independent
There are many kinds of support available for people with disabilities, from specialist disability accommodation and supported independent living (This link will take you to a blog post about specialist disability accommodation and supported independent living on the Shine Social and Communities website) to peer groups. But finding the right kind of support for your needs can be difficult.
With the help of support coordinators, you'll have an entire world of choices open to you, allowing you or the person under your care to become more independent in choosing what is right for you and live life the way you want to.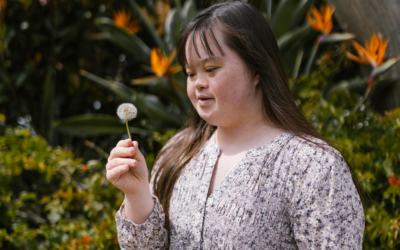 There are many emotional, social, and behavioural challenges involved when looking after a person with autism. Despite the difficulties they face, most individuals with autism want to be as independent as possible and achieve their goals. Like anyone, individuals with...
read more