Text to Speech
For many individuals with disabilities, finding someone they can relate to can be difficult, especially when they've had little contact with other people having the same conditions as them.
Being unable to communicate with someone who fully understands their situation may lead to the person under your care feeling isolated and depressed.
Fortunately, many disability service providers in Australia offer peer support groups and services where individuals with disabilities can meet up with others who have experienced similar conditions.
At these peer support groups, the person under your care can speak to a peer support worker. These support workers are individuals who have gone through similar situations and have successfully found ways to live fulfilling lives with their disabilities.
They aim to give people with disabilities emotional and social support and help to empower them.
Peer support workers are the heart and soul of peer support and we'll take a detailed look into what they do and how they can help people with disabilities 
What does peer support look like
Before diving into what a support worker does, we need to understand what exactly peer support for people with disabilities means.
Disability service providers create peer support groups that bring together people with similar disabilities and support workers. The goal of these groups is to help people with disabilities socialise and build meaningful relationships.
The support groups are created based on the kind of disability a group of people has and how it has affected them. Usually, the group is made of people from the same area or region to make travelling more accessible.
Peer support does not always occur in groups; it could even be done online, in person, and sometimes family members may participate.
What peer support workers do
Here's what you can expect from a support worker:
They share their personal experiences
Most workers in peer support are individuals who have been through similar experiences as the people they're trying to help. 
Talking about their experiences can be a sensitive topic for many people with disabilities, but when they meet a support worker who has had similar challenges, they find it easier to communicate their experiences.
Disabilities come with a host of challenges. However, many of these support workers have overcome them; this lets them give other people with disabilities advice on tackling various obstacles their disabilities have set for them.
For example, the support worker can advise a person with physical disabilities on simple tips they can use to get their daily tasks done and how to manage their transport.
They're also very aware of the types of trauma a person with disabilities may have experienced. This allows them to help other people with disabilities who have been through negative experiences recover.
With a support worker, the person under your care can talk about other sensitive issues related to their conditions aside from the challenges, such as:
Depression

Loneliness

Negative thoughts

Loss of faith
It's likely that the support worker has felt similar things when dealing with their conditions, and the person under your care may get advice on how to avoid them in the future. As a result, the person under your care will not have to worry about being judged or feel embarrassed when speaking to the worker.
They help build goals
Workers in peer support are very person-centred, and they're guided by what their clients want to do.
They can help the person under your care understand their strengths and help them build their confidence. After assisting the person under your care identify their strengths, the support worker can assist them in setting goals for themselves.
The worker can also give the person under your care vocational advice, letting them know about the kinds of work they may be able to do and give them details on disability accessible organisations they could apply to work at.
They can share information on disability services and resources
Workers in peer support can have valuable information on disability services and resources that the person under your care can benefit from.
Through the worker, the person under your care can discover various forms of services that may help them based on their disability. The worker may also recommend disability services providers in the area.
This may help alleviate any uncertainties the person under your care may have about applying for a disability support service.
They aim to reduce stigma
Even today, there is a lot of social stigma and discrimination 
 about both physical and intellectual disabilities. Many people don't quite understand the challenges individuals with disabilities face and their needs.
Workers in peer support aim to destroy these misconceptions by sharing their stories and helping society understand the needs of people with disabilities. In addition, they help make society aware of the capabilities of individuals with disabilities.
Finding a support worker
The best way to find a support worker is through a disability support provider; however, there are a few other ways to get in touch with them too:
Speaking to the person under your care's physician or therapist.

By getting in touch with them through online forums for people with disabilities.

Communicating with families of people with disabilities.
Before letting the person under your care speak with the support worker, you could gauge the worker's personality to get an idea if they can connect well with your ward.
Peer support workers can be both friends and teachers too
Workers in peer support can help the person under your care live their best lives by teaching them how to make the best of their situation and being a friend they can talk to and relate with.
Speak with a disability service provider near you to learn more about peer support groups within your proximity.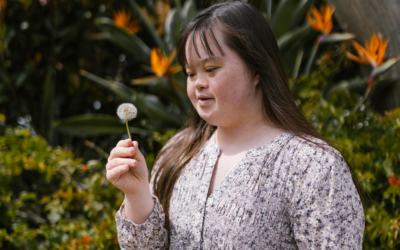 There are many emotional, social, and behavioural challenges involved when looking after a person with autism. Despite the difficulties they face, most individuals with autism want to be as independent as possible and achieve their goals. Like anyone, individuals with...
read more