Support coordination plays a vital role in helping individuals navigate and utilise their National Disability Insurance Scheme (NDIS) plan effectively. It provides the necessary guidance and assistance to connect with appropriate services and supports, understand funding budgets, and achieve personal goals. In this blog, we will explore the concept of support coordination, the different levels of support available, the responsibilities of support coordinators, and what makes a good support coordinator.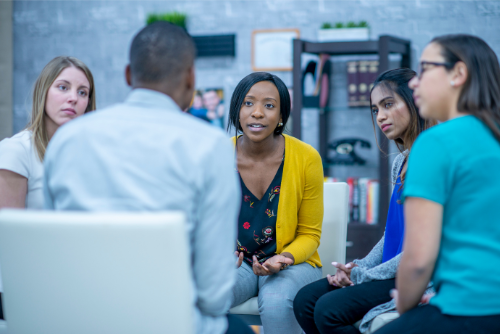 What Is Support Coordination?
Support coordination is a capacity-building support service designed to empower individuals with disabilities to use and manage their chosen supports within the NDIS. It serves as a bridge between participants and the NDIS, helping them understand their plan, access suitable services, and navigate various challenges that may arise. Support coordinators work collaboratively with individuals and their families to build skills, shape supports according to specific needs, and maximise the potential of their NDIS plan.
The Three Levels of Support Coordination
Support coordination is available in three different levels, each catering to specific circumstances and needs:
Support Connection
This level focuses on building individuals' capacity to connect with informal, community, and funded supports. It helps participants maximise their NDIS plan by enhancing their ability to pursue goals and participate in community activities.
Support Coordination
Support coordination at this level aims to provide comprehensive assistance in understanding and using the NDIS plan effectively. Support coordinators help identify suitable supports, develop skills for independent living, maintain relationships, and ensure active community participation.
Specialist Support Coordination
This level is dedicated to individuals with complex needs who require specialised support. Specialist support coordinators assist in managing challenges within the support environment, ensuring consistent service delivery, and addressing specific requirements.
Duties of a Support Coordinator
Support coordinators have a range of responsibilities to support individuals in achieving their goals and managing their NDIS plan effectively. These duties may vary based on the level of support coordination required, individual goals, and specific circumstances. Here are some common roles performed by support coordinators:
Understanding the NDIS Plan: Support coordinators help participants comprehend their support budget, the services it covers, and how funding is managed.
Connecting with Services: Support coordinators assist in connecting individuals with appropriate services, whether it be informal supports, community resources, or NDIS-funded providers.
Establishing and Maintaining Supports: Support coordinators work closely with individuals to identify the right supports, set up service agreements with providers, and ensure ongoing support delivery aligns with needs.
Building Skills and Confidence: Support coordinators help individuals develop the necessary skills and confidence to manage their supports independently. They provide guidance, training, and resources to enhance self-management capabilities.
Troubleshooting and Advocacy: Support coordinators act as a bridge between participants and service providers, troubleshooting any issues or concerns that may arise. They also advocate on behalf of individuals to ensure their needs are met.
Reflecting and Refining: Support coordinators regularly review and assess the effectiveness of supports and services to make necessary adjustments for ongoing success. They guide participants in reflecting on their experiences and provide recommendations to improve outcomes.
Qualities of a Good Support Coordinator
A good support coordinator possesses a unique blend of experience, knowledge, and commitment to help participants achieve their goals. Here are some key qualities to look for:
Experience: A support coordinator with experience in the disability sector brings valuable insights and understanding of the challenges individuals face. This experience enables them to provide tailored assistance and practical solutions.
Passion and Commitment: A genuine passion for making a positive impact in people's lives is essential. A good support coordinator is committed to helping individuals achieve their goals and navigate the NDIS system effectively.
Understanding of the NDIS: Support coordinators should have a solid understanding of the NDIS, including its processes, funding guidelines, and available supports. This knowledge allows them to guide participants effectively.
Person-Centred Approach: A good support coordinator takes a person-centred approach, tailoring supports and services to meet individual needs and preferences. They respect participants' choices, promote autonomy, and empower individuals to take control of their lives.
Flexibility and Adaptability: Support coordinators should be flexible and adaptable to cater to changing needs and circumstances. They should be able to navigate unforeseen challenges and provide timely solutions.
Effective Communication: Strong communication skills are crucial for support coordinators to effectively communicate with participants, service providers, and the NDIS. They should be able to advocate and articulate participants' needs and concerns.
Thrive with Shine Social and Communities' NDIS Support Coordination
At Shine Social and Communities, we understand the importance of breaking down barriers and providing the support individuals need to thrive. With our years of experience in the NDIS sector, we offer comprehensive support coordination services. Our team of dedicated coordinators is committed to helping you navigate your NDIS journey, making a lasting difference in your life. Whether it's understanding your plan, connecting with suitable services, or building skills for independent living, we are here to support you every step of the way.
Contact us today to learn more about our support coordination services and discover how we can assist you on your journey towards independence and fulfilment. Let us help you create a happier, healthier, and more connected life.