In Australia, the pursuit of equal opportunities and inclusivity within the workforce is an ongoing mission. One vital component of this effort is the provision of Supported Employment Services. These services play a crucial role in empowering individuals, ensuring their independence, active participation in their community, and fostering a more inclusive society.
Supported Employment Services are not just about finding jobs; they are about creating a more inclusive, diverse, and equitable community for all abilities. In this blog post, we explore Supported Employment Services. From understanding what supported employment is to their benefits and eligibility factors, we aim to provide a comprehensive overview of what Supported Employment Services entail.
Understanding Of The Supported Employment
Supported employment refers to a range of services created to provide meaningful work opportunities for individuals with high support needs, particularly for those who require substantial ongoing support to obtain and maintain paid employment.
In Australia, the government is committed to ensuring that individuals on the NDIS have genuine opportunities to work in a wide range of settings. Supported Employment is a pivotal part of this commitment and recognises that individuals with high support needs may require additional assistance and accommodations in the workplace to reach their full potential.
Supported Employment is not just about securing a job; it's about promoting independence, fostering inclusivity, and empowering individuals to contribute their unique skills and talents to the workforce. It's a vital service that connects people with all abilities to the world of work, ensuring they have an equal opportunity to thrive in their chosen work path.
For those eligible for the National Disability Insurance Scheme (NDIS), support for employment can be a funded component of their NDIS Plan. This support can encompass a wide range of services tailored to the specific needs of the individual, including job coaching, skill development, workplace modifications, and more.
The Benefits Of Supported Employment Services
Supported employment plays a vital role in promoting inclusion and independence for individuals on the NDIS. By providing the necessary support and accommodations, these programs empower individuals to overcome barriers, fulfil their potential, and contribute to society.
Inclusion, Confidence & Self Worth
Through gainful employment, individuals can experience a sense of belonging. They not only secure a job but also become a part of a community. Social connections are formed, and the feeling of being an active participant in society is realized. This not only boosts self-esteem but also reinforces the belief that every individual has a valuable role to play.
Independence & Skill Building
Supported employment services also foster independence by equipping individuals with the skills and tools they need to succeed in the workplace. This includes not only job-specific skills but also important workplace etiquette, communication skills, and problem-solving abilities. By promoting independence, supported employment services enable individuals to navigate their careers with confidence and self-reliance.
Economic Stability
Supported employment is work with actual pay, which helps individuals create more fulfilling lives. This not only allows them some financial independence but also empowers them to pursue their passions, engage in meaningful activities, and build a brighter future for themselves.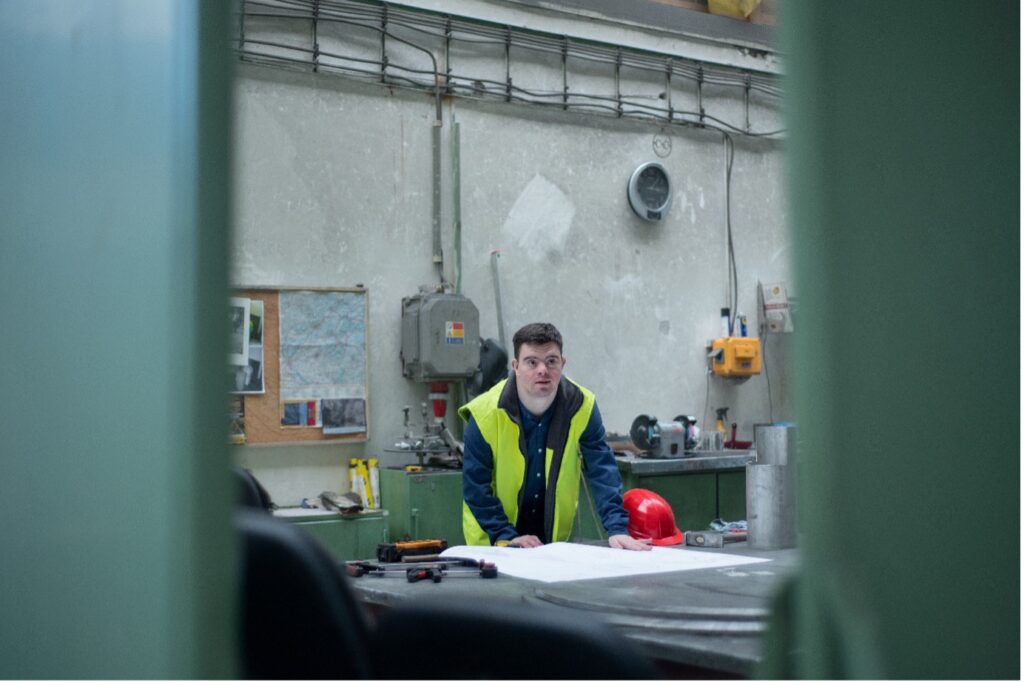 How To Access Supported Employment Services In Australia
Accessing supported employment services in Australia is a straightforward process that begins with understanding the available resources and support systems. The first step is to contact disability employment service providers who specialize in supported employment. These organizations have a wealth of knowledge and experience in assisting individuals on the NDIS in finding suitable employment opportunities.
Once connected with an all abilities employment service provider, individuals can undergo a comprehensive assessment of their skills, interests, and goals. This assessment helps identify the most suitable supported employment program for their needs. The service provider will then work closely with the individual to develop a personalised employment plan, outlining the necessary steps and support required for successful employment.
Supported Employment Eligibility
Have an NDIS plan
Be eligible for a Disability Support Pension (DSP)
Be looking for employment
Be 16 years of age
Supported Employment with Shine Social & Communities
It is important to note that some supported employment services in Australia are participant-led. This means that all ideas for employment opportunities come directly from the participants themselves. This approach ensures that individuals have a say in their employment journey, providing a sense of ownership and empowerment.
At Shine Social & Communities, we fully embrace this participant-led philosophy and believe that every individual should play a central role in shaping their own employment path. We work closely with our participants to identify their talents, interests, and aspirations to help them find their ideal roles in the workforce.
Through our supported employments, individuals have the opportunity to develop essential job skills and gain valuable work experience. This not only prepares them for a successful career but also instils confidence and self-reliance.
Participants in our supported employment programs are paid for their work, ensuring that their contributions are valued and recognised. All the profits generated from these services are reinvested allowing us to expand our reach and provide more employment opportunities for our participants.
Empowering Individuals with the Support They Need
Supported employment services have proven to be invaluable in promoting inclusion, independence, and meaningful employment for individuals in Australia. These services go beyond just providing jobs; they are a testament to the power of inclusivity, the potential for personal growth, and the promise of financial stability.
At Shine, we acknowledge the unique abilities and aspirations of each individual. By putting them at the forefront of their employment journey, we pave the way for a more equitable and diverse workforce. Get in touch with us today to learn more!