https://www.ispeech.org/text.to.speech
Even today, individuals with disabilities face a myriad of challenges when it comes to finding suitable accommodation. This may be due to social stigmas surrounding the capabilities of people with disabilities living alone.
Most homes are designed to meet the needs of non-disabled individuals. Finding housing for individuals with physical or intellectual disabilities can be more challenging than it should be.
Until recently, most people with disabilities lived in special institutes, group homes or with their families. 
The good news is that thanks to the UN Convention on the Rights of Persons with Disabilities, housing for people with disabilities is becoming more commonplace in Australia, allowing them to live the way they want to.
If you or someone you know is looking for housing, this post explores everything you need to know about housing for people with disabilities in Australia.
Specialist Disability Accommodation
Despite nearly 4.4 million people with disabilities living in Australia, finding housing that caters to the needs of disabled individuals is a challenging prospect. 
Fortunately, today, there are several organisations that aim to help people with disabilities secure housing that meets their specific needs. 
These organisations receive funding from the National Disability Insurance Scheme (NDIS), and they provide Specialist Disability Accommodation (SDA) for eligible individuals.
Unlike other forms of support given by the NDIS, SDA involves building homes to increase accessibility for individuals with disabilities. 
People who have conditions that limit their movement, for example, may be able to live in these homes independently, as they are designed to meet their specific needs.
These homes may include certain quality of life modifications, such as lowered sinks, wider doorways, wheelchair-accessible bathrooms, and automated technology, like automatic doors and stair assistance devices to enhance accessibility.
Housing assistance providers may consult with prospective homeowners to design homes that are tailored to meet their specific needs.
These specially designed homes also benefit disabled individuals with aging caretakers, usually their parents or guardians. In most of these scenarios, when the caretaker is no longer able to look after disabled individuals, they are either placed in assisted living facilities or become homeless.
Thanks to the availability of disability housing, disabled individuals may be able to care for themselves when their caretaker is unable to look after them anymore.
Qualifying for SDA
SDAs are only meant for individuals with disabilities that require them to live in specialised homes or need constant person-to-person assistance.
To see if someone is eligible for SDA, the NDIS will check if candidates have functional impairments that limit engagement in daily activities such as:
Walking 

Getting out of bed

Climbing stairs

Using the toilet

Eating 

Housework
You will need to fill out the Home and Living Supports Request Form on the NDIS website, which will help determine if you or the person under your care qualifies for SDA.
If you or the person under your care qualifies for SDA, the NDIS may recommend assistive technologies and modifications to the home to improve the quality of life.
Additionally, you may also need to submit a housing plan to the NDIS. 
The plan should include your housing goal, which describes why you or the person under your care wants to move to a new home and what the requirements are for the new home.
Housing for people with disabilities give hope
With SDA and other forms of housing support, people with disabilities can now find accommodations that help give them more autonomy and a better quality of life. 
Hopefully, with the needs of disabled individuals becoming better understood, standard homes with accessibility for disabled individuals may become more common.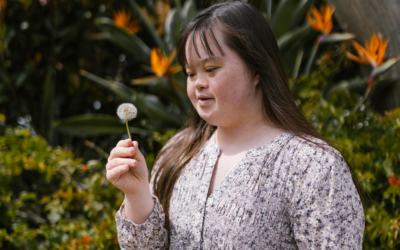 There are many emotional, social, and behavioural challenges involved when looking after a person with autism. Despite the difficulties they face, most individuals with autism want to be as independent as possible and achieve their goals. Like anyone, individuals with...
read more