iSpeech
Finding work may be difficult for many people with disabilities, not just because of the limitations caused by their disabilities but also because of how many workplaces aren't ready to accommodate them.
Of the 4.4 million people with disabilities living in Australia, just over 53% of them who are old enough to be employed are actively working.
In many cases, people with disabilities may be turned away from a job as employers are unsure whether or not they will be able to contribute to the organisation as expected.
This is why disability inclusion in the workplace is important.
Disability inclusion is about hiring individuals with disabilities and creating an inclusive work environment that values their strengths and ideas.
In this type of workplace, all employees, regardless of their disability, are given equal opportunities to grow their skills, learn, and experience career progression.
Here's some more insight into why disability inclusion in the workplace is so important.
Access to more talent
Having a vast talent pool is beneficial for any company. Different people can bring in all kinds of talents that can contribute to the organisation's growth in the long run.
By neglecting to include people with disabilities, many organisations are missing out on unique and valuable talents that can give them an advantage over their competitors.
Many people with disabilities are often underestimated and not given a chance to shine, even when they're employed. Still, inclusive workplaces allow them to showcase their unique talents and feel empowered.
More innovation
People with disabilities have their own way of getting things done. Due to challenges imposed on them because of their disability, individuals with disabilities adapt to their unique circumstances.
Due to experiences with their conditions, people with disabilities naturally develop important life skills, such as persistence, problem-solving, adaptability and forethought—these skills are hallmarks of innovation.
People with disabilities can help businesses design their products and services to be useable by people who have the same conditions.
This way, businesses can have new and innovative goods and services that they may not have been able to develop without the insight of a person with disabilities.
Improved productivity
Many employers aren't too keen on hiring people with disabilities on the false belief that they may not be efficient in their work.
In reality, an individual with disabilities can be just as efficient as a person without any disabilities. If they have the proper skills and qualifications for the job, you can expect them to add to the organisation's overall productivity.
In many cases, people with disabilities are more likely to come to work every day, and they may even work harder than most employees without disabilities. This is usually because they don't want to let their conditions limit their work performance.
Also, the commitment employees with disabilities show in their work can be very inspiring to traditional employees, which could motivate them to become more productive in the long run.
Increased workplace diversity
Including people with disabilities in an organisation creates a more diverse workplace. Workplaces like this will be more attractive to potential future employees and possible business partners.
Also, disability inclusion could potentially increase an organisation's customer base. This is because customers with disabilities may be more willing to interact with businesses that practice disability inclusion.
How can we practice disability inclusion in the workplace?
Here are a few ways to make a workplace disability-inclusive:
Restructuring the recruitment process
The organisation's recruitment process should be made to accommodate people with disabilities. Shortlisting should be done based on their merits and qualification, and their disability should not affect their chances of making it on the list.
For example, some recruitment tests, such as psychometric tests, may be disadvantageous for people with disabilities, so the company should consider whether or not it's suitable for the recruitment process.
Interviewers should also be trained in how they should communicate with a person with intellectual disabilities For example, many individuals with intellectual disabilities can't interpret certain non-verbal cues, so the interviewer must keep their questions and responses verbal and very clear.
Educate the staff about disability inclusion
For an inclusive workplace, it's important to educate the staff on how to communicate with colleagues with disabilities  and how to lend them a hand when they need it.
For instance, the staff should learn about which terms are acceptable and which aren't. Using words like "suffering", "special needs" and "limited" to describe a person with disabilities should be discouraged.
Also, employees should be trained to recognise common disabilities so that they can better understand the daily challenges that their colleagues who have disabilities face. This will make interactions between them more manageable.
Make the workplace accessible
If employees with disabilities are expected to come to the workplace daily, it's important to make the work environment accessible to them. 
This may involve:
Making the workplace easy to navigate by having wide spaces in between furniture for wheelchair users.

Having braille translations added to all signs in the workplace.

Installing handrails and stair assistance devices.

Including assistive devices 
Offer equal pay
Employees with disabilities should be paid the same way as everyone else. They should also be entitled to the same benefits as their co-workers without disabilities.
Everyone deserves to shine in the workplace
The world has come a long way in recognising the capabilities of people with disabilities. Today, there are numerous job opportunities available for individuals, regardless of their disabilities.
Disability Inclusion in the workplace is important not just for the growth of an organisation, but also for the empowerment and improvement in the quality of life for people with disabilities.
If you want to create a workplace that recognises and rewards the strength of people with disabilities, be sure to get in touch with a disability service provider in your area.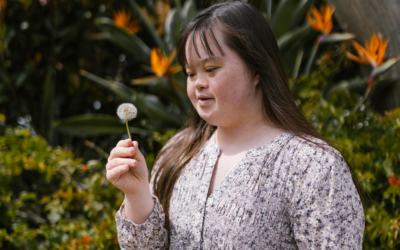 There are many emotional, social, and behavioural challenges involved when looking after a person with autism. Despite the difficulties they face, most individuals with autism want to be as independent as possible and achieve their goals. Like anyone, individuals with...
read more